From the very first time you contact CHK Mountford you can be assured that your enquiry will be handled by some of the most friendly and helpful negotiators in the business. Our expert knowledge, care and attention to your requirements will ensure you receive the very best support in finding your new home.

CHK Mountford have some of the finest properties available for rental in Surrey and always have an excellent selection on offer. Some of our properties are discreetly marketed, therefore it is essential a call is made to our offices to ensure you are presented with everything that is available on the market at that time.

When looking for your property please ensure that during your search you use an ARLA qualified agent (Association of Residential Letting Agents). This will ensure that you will always be dealt with professionally and in accordance with the guidelines set out by ARLA. We are the longest established ARLA qualified agent in the area, having been established since 1988.

All of our administration is properly handled by our friendly and helpful staff to ensure you clearly understand the process involved. A draft of the actual agreement is always sent well in advance of the move-in date to ensure you have time to read and understand it and, if necessary, ask any questions about it.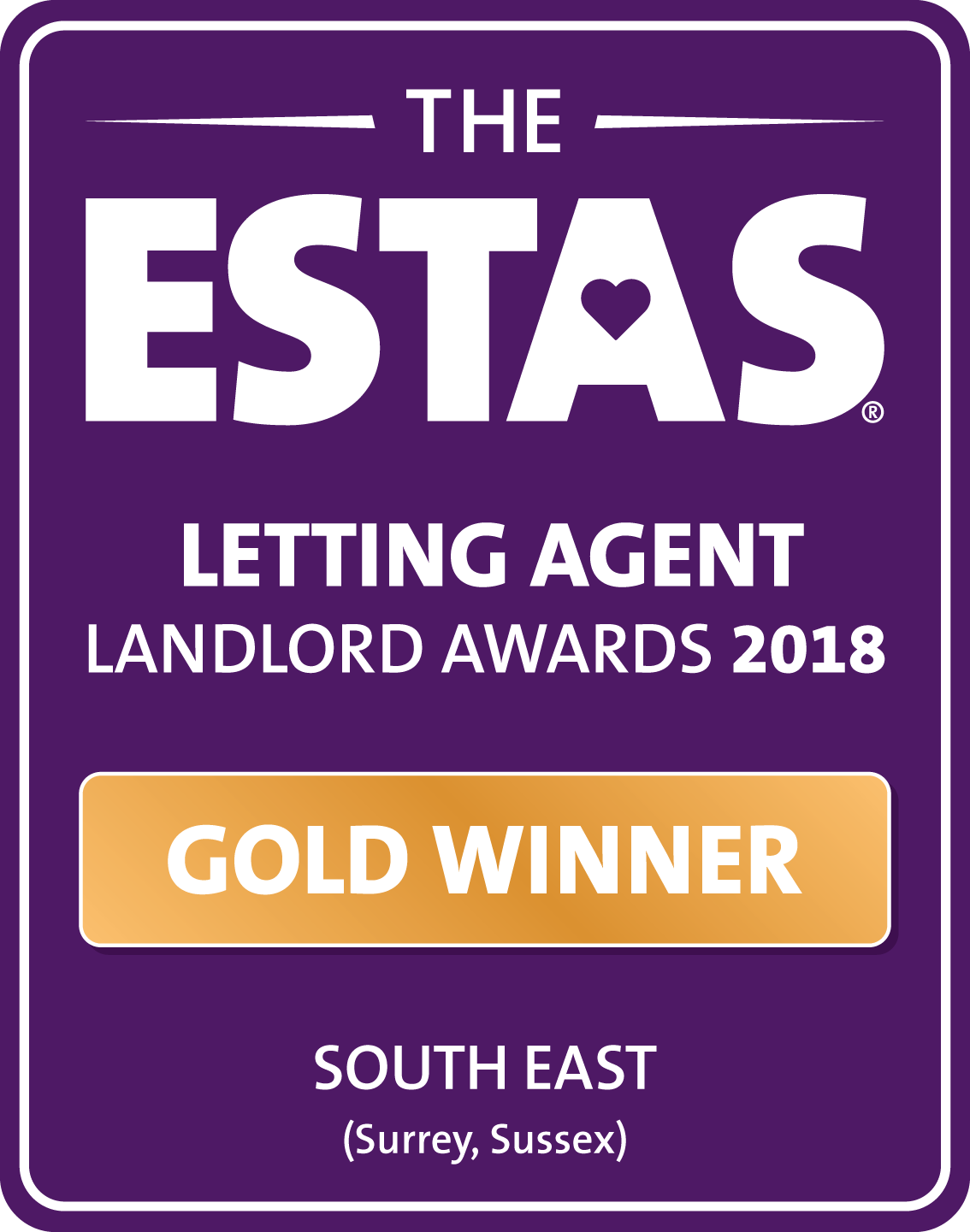 We are honoured to have been awarded the Gold award for Best Lettings Agents 2018 in the South East (Surrey and Sussex) at the annual property Oscars. This is our second year of this coveted title, we also won this last year, 2017.

In its 16th year, the ESTAS is an independent national award scheme dedicated to recognising exceptional estate and letting agents across the country. The winners are decided purely on the basis of customer feedback. This year over 36,000 people participated in the ESTAS research, one of the largest and rigorous surveys in the property industry - indicating just how personal and important letting a home is for people; and how important letting agents are to helping customers achieve their goals.


At CHK Mountford, we take our levels of customer service very seriously because we know clients have a choice. We have always been very proud of the extremely professional and personal service we provide and winning a Gold award at the ESTAS is a perfect way to demonstrate our level of service.

Every property we have to offer will have undergone a strict check list to ensure that the landlord is aware of all the regulations including The Furniture and Furnishings (FIRE & SAFETY) (AMENDMENT) REGULATIONS 1993, The Furniture and Furnishings (FIRE & SAFETY) REGULATIONS 1988, Consumer Protection Act 1987, Gas Safety (Installation and Use) Regulations 1998, Gas Cooking Appliances (Safety) Regulations 1994, THE LOW VOLTAGE ELECTRICAL EQUIPMENT (Safety) REGULATIONS 1989, THE GENERAL PRODUCT SAFETY REGULATIONS 1994. All clients are also informed of their obligations to include ENERGY PERFORMANCE CERTIFICATES. We always recommend to our clients that properties be professionally cleaned and that a proper inventory check-in is conducted for the benefit of both tenant and landlord.

Our administration is very thorough and we endeavor to ensure your new home is 'safe', always well presented and with everything working as it should.

In addition, all our properties are correctly assessed and the rental process is discussed at great length with all Landlord clients by our experienced property valuers who have had many years of assessing market rental values for Landlords.

We were the first agent in the area to become members of the TDS (Tenancy Deposit Scheme). For Tenants this is a great leap forward as this ensures that the deposit at the end of the tenancy is returned promptly without unnecessary delays that can sometimes be experienced from private Landlords. Should there be any dispute the matter is quickly dealt with and arbitrated by the TDS.

After you first register with us, our helpful and very experienced team will ensure you are kept up to date with new properties that suit your criteria, either by e-mail, text messaging or by telephone.

Click here to register your search with us.